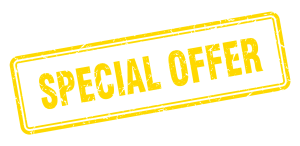 per month
to store any regular size skids for a minimum of 6 months stay
Welcome to a new way of storing your items. Life is busy. In today's day and age, who has the time to rent a truck, load it and then bring it to a self-storage and unload it? Let the professionals handle it.
We will pick up and deliver your skids for you; please contact Customer Service for a quote.
Each piece is itemized and tagged for easy verification.
If you should decide that you need an item(s) from your containers, it is easy as 1-2-3:
1. Identify the item(s) you would like to receive (from your manifest list provided to you)
2. Notify us by email with the tag number(s)
3. Come and pick it up or if you are too busy, we will deliver it to you
It is that easy!
The best part?
No access fees - Free access once per week
No hourly charges to pull your items
If you require more than one access per week, extra charges will apply (call us for more details).
Want to bring your items to us? No problem. We can do that and we will even help you unload your vehicle for free.
This is unheard of within the full service storage industry.