What Not To Do When Delivering Hot Water Tanks
Posted by High Energy Transport on 6 July 2022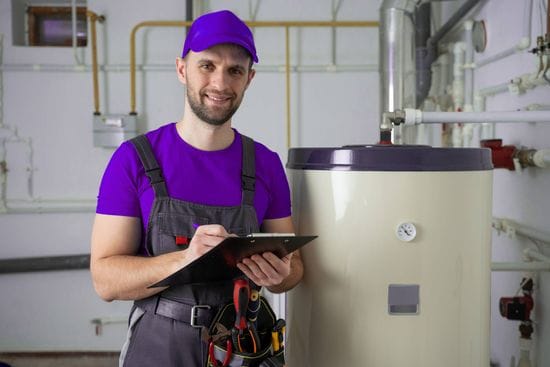 If you own or operate a business that sells and repairs hot water tanks, tankless water heaters or water softeners, you're probably wondering:
How do I get more business?
How do I become more efficient?
How to do I become even more profitable?
In this article, we'll tell you what NOT to do to improve your business.
Snapshot: Residential Water Heater Market
The North American residential water heater market is forecasted to grow from USD $2.7B in 2020 to USD $3.2B in 2027, according to Global Market Insights. The Canadian market for its part is expected to grow at a rate of over 3% annually over that same time period, thanks to an increased adoption of advanced technologies such as leakage detection, Wi-Fi and remote monitoring.
THINGS NOT TO DO – if you want to improve your bottom line
Driving your tanks around
Let's face it, there is so much time wasted by loading the water heaters and water softeners into your truck, driving to the customer location and then unloading everything. Of course you still need to drive to get to the customer site, but do you really need to be driving around with all that extra weight especially considering the price of gas these days?
Wouldn't it be better if the water heater or softener would already be on site when you get there? How much more efficient would that be?
Running back to a warehouse
Hot water tanks and water softeners are big, bulky units, and we'd be surprised if you can fit in more than one at a time in your truck. This means of course that you need to drive back to a central warehouse location to get the next unit for the next job. Ah, that driving around nonsense again! And did we mention the price of gas? Tsk, tsk, tsk… it eats at your profit margin.
Just imagine if you could drive directly from one client location to another, and how much time and fuel that would save? And forget about that traffic hassle!
Owning a warehouse or renting storage space
Most businesses will want to have some sort of warehouse or storage facility for all the units, equipment, spare parts, tools, etc. That might give you access to the parts, but at what cost? Inventory costs money and often goes out of date, which means it needs to be replaced with newer equipment, costing even more money. Space costs money in terms of mortgage, utilities, insurance, etc. Then there's the staff factor: having to pay employees to load, unload and handle the material as it transits between your suppliers and your technicians.
Wouldn't it be great if you could offload all those costs and management headaches to a reliable partner instead?
WHAT TO DO – if you want to improve your efficiency and your profit
Service your customers and clients
The way you're going to increase your efficiency and your profit, is by having your technicians do what they do best: service the customer. Whether it's a brand new tankless water heater installation, a repair on a water softener or a scheduled annual maintenance call, your technicians are experts at installing, repairing and servicing those units, so let them do their job! The work will get done better and faster, and your customer will be happier – which means more positive reviews for your company and more referral business coming your way.
Call High Energy Transport Inc.
Why? Let us handle getting the water heaters and water softeners to your customers for you. Our experienced staff can handle these bulky items, and we can easily accommodate your inventory from our centrally-located warehouse as it transits to your job sites with our Final Mile Delivery services.
We're sure you'll see an improvement in your efficiency, profit and overall customer satisfaction as you focus on doing what you do best: servicing your clients.
We treat and value every single customer as if they were our very first client.
We are here and willing to help you and your business in any way we can; please rest assured that your shipments are in good hands with us. Please contact us for a quote.
Contact Us for a Quote

Author:
High Energy Transport
About: At High Energy Transport Inc. we treat and value every single customer as if they were our very first client. With over 40 years of experience within the transportation industry you can rest assured that High Energy Transport Inc. will provide you with exceptional service. Always. Whether you are looking for final mile delivery services, white glove services, commercial moving and installation services, storage and warehousing or residential local and long distance moving, you have come to the right place. What separates us from others is how we communicate with our customers transparently and proactively to best serve you. We train and communicate with our team members with the same transparency. Let us handle your moving, delivery and storage needs, and discover Moving Done Right.
Connect via:
LinkedIn