Office Furniture Installation: What You Need to Know
Posted by High Energy Transport on 3 November 2021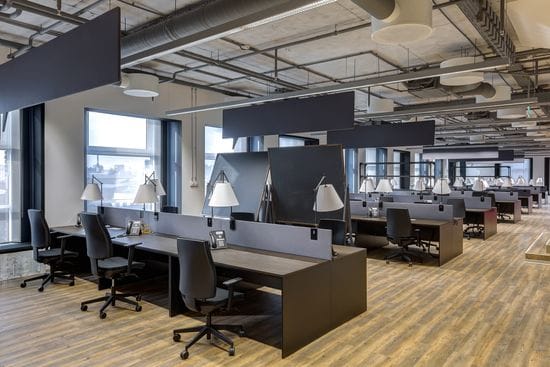 So you've finally decided that it's time to move your office after so many years. There may be different reasons for doing this.
Business is growing?
If your business is growing, then maybe you're facing one of more of these challenges:
Your business has grown and you're looking to expand your operations into a bigger office
You've added staff and need more space to accommodate them
You've acquired another business and need to merge the 2 existing offices into a new location to get your combined team together
You've pivoted your business by adding a new product line or service and need additional space
Business activity is down?
If your business activity has slowed down during the pandemic, then maybe you're facing one of more of these challenges:
You don't have as many employees anymore
You don't need as much office or storage space
You've pivoted your business into a completely different area of business that doesn't require as much space anymore
You're looking to reduce your rent expense
You're looking to sell your business and want to make the balance sheet more attractive
Whatever the situation may be, one of the major considerations when moving an office is moving office furniture. Whether you're a small business with 5 employees in Markham, a mid-sized business with 50 employees in Vaughan, or a large business with 500 employees in Mississauga, one thing is certain is that you will have to move office furniture: desks, chairs, tables, credenzas, modular office systems, filing cabinets, whiteboards; and not to mention all those computers and printers – and even the odd plant as well!
You may also have furniture that is broken, damaged, too old or simply not being used anymore, and we can get rid of that for you as part of our office installation and moving services.
Professional Office Furniture Installation Services
High Energy Transport offers professional office furniture installation services that complement our commercial moving services, to make your moving and relocating experience as hassle-free as possible.
Office Furniture Installation Expertise
Our installation teams possess years of combined industry experience all across the Greater Toronto Area. We are uniquely qualified to service all major furniture systems, and can certainly handle your office furniture requirements.
With our team of highly qualified installation professionals there is no project too large or too small that we can't handle.
Professional Staff
Our uniformed installation teams are trained to carry out their work in a professional manner and are always respectful of their host environment. Each member has experience with office furniture installation.
Quality Assurance
The High Energy Transport commitment to excellent customer service means that a dedicated project manager is assigned to your move, and that we follow up on every project with next-day reports that summarize project status including any deficiencies, which ensure they are resolved quickly.
We've Never Missed a Deadline
That's right, you've read that correctly: 100% completion date.
We've said it before: one of our key differentiators is that when we agree to a completion date, you can rest assured the job will be completed and you will be up and running without missing a beat. It will be like you had been there for years.
Contact us
Contact us today to learn how we can help your business seamlessly move to a new location with as little stress as possible, and you'll discover why our slogan is Moving Done Right.
Contact Us for a Quote

Author:
High Energy Transport
About: At High Energy Transport Inc. we treat and value every single customer as if they were our very first client. With over 40 years of experience within the transportation industry you can rest assured that High Energy Transport Inc. will provide you with exceptional service. Always. Whether you are looking for final mile delivery services, storage and warehousing, white glove services, or commercial moving and installation services, you have come to the right place. What separates us from others is how we communicate with our customers transparently and proactively to best serve you. We train and communicate with our team members with the same transparency. Let us handle your delivery, storage and commercial moving needs; contact us today!
Connect via:
LinkedIn