What is Warehousing and why do I need it for my Business?
Posted on 8 September 2021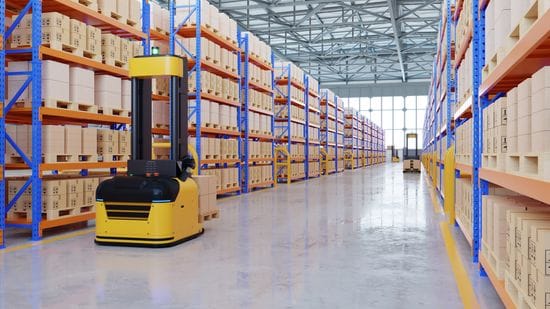 Simply put, warehousing is the process of storing items in a certain location during the shipping or fulfilment portion of a business transaction as they transit from one point to another in the supply chain to get to the end customer.
You can temporarily store items in your business' stockroom or your shipping dock, but to get the maximum use out of your space and to help you control inventory and shipping costs, it's best to store your physical goods in a safe and secure warehouse.
Why use an external warehouse to store my products?
The explosion of e-commerce over the past 2 years has put a lot of pressure on storage space and delivery times. Tech savvy customers constantly order products online and expect fast delivery times. Having warehousing facilities in a centrally-located area of the city enables you to provide faster shipping options and keeps the customer happy and coming back to you.
Also, having 3rd party external warehouse space speeds up your delivery to your clients and helps control your inventory costs by eliminating the extra steps of receiving all the products in-house, unpacking, picking, re-packing and finally shipping it all back out. It also helps minimize mistakes with all these manual processes, since warehousing staff are experts at what they do; and they do it every single day, day in and day out.
You may need warehousing facilities for:
Inventory storage: free up space and your employees' time by storing your products at an off-site facility
Cross-province or cross-border shipping: separate and rearrange your orders on a regional basis, and send the right inventory to the right destination from the get-go
Optimizing your capacity: combine multiple shipments and multiple orders into one container for a more cost-effective delivery
Centralizing your shipments: use a centrally-located effective distribution centre as the warehousing hub for your business
Improving your delivery times: get your shipments out to your customers faster with a centrally-located warehouse close to your clients locations
Why use High Energy Transport for your storage and warehousing needs?
Whether you are looking for short term or long term storage and warehousing, we are certain we can meet your needs. High Energy Transport's staff become an extension of your team and can work with you, your busy schedule and your demanding customers.
Our warehouse is centrally located in the Greater Toronto area close to the major Highways – 400, 407, 427, 401, 410, 403 – and Toronto Pearson International Airport:
Over 120,000 square feet of space
Over 2000 regular sized skids
Can handle oversized skids
Temperature controlled
Open 24 hours a day, 7 days per week
Looking for someone to destuff your containers, sort them, skid them and send them back out?
We have you covered. Our cross docking/transloading areas are ready to meet your service needs.
Contact us today to learn how we can help your business manage its inventory costs with effective storage and warehousing.
Contact Us for a Free Quote