Posted by High Energy Transport on 7 September 2022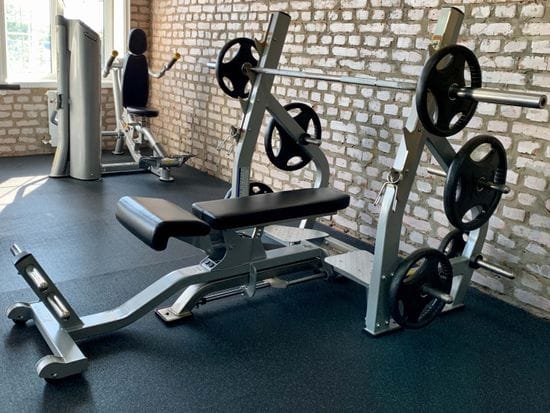 As summer is shining its last rays on us, many consumers will turn their attention to indoor activities to stay fit and healthy throughout fall and winter.
Remember that Peloton craze a few years back? How about that Bowflex or NordicTrack? Whether it's treadmills, ellipticals or rowing machines, something that's sure is there will always be a big demand for home gym equipment, and there will always be that next must-have piece of home gym equipment no serious fitness buff should be without.
Fortune Business Insights stated that the global market size for home fitness equipment was US$ 10.18 billion in 2020 and is projected to reach US$14.74 billion by 2028, which means lots of growth opportunities for you and your business.
How do I ship home fitness equipment to my clients?
As a retailer, you've received many orders from your clients for indoor gym equipment, but how do you get those items delivered to their homes?
As a fitness equipment manufacturer, you may be selling online to clients all across Canada, but how do you deliver those orders to your biggest market in the Greater Toronto Area?
Home fitness equipment is big, bulky and heavy, and requires special handling, warehousing and shipping. These items aren't easily handled by automated conveyor systems, and they must be safely manually handled by your warehouse staff. The potential risk of injury can be high if they aren't trained well or think they can handle more than they actually can. Injured employees hurt your productivity and can result in delivery delays and decreased customer satisfaction overall.
Let a trusted partner handle your delivery needs for you: High Energy Transport Inc.
Let High Energy Transport Inc. handle your delivery and warehousing needs for your big and bulky items; allowing you to focus on your core business of serving your customers and keeping them happy.
High Energy Transport Inc. has a centrally-located warehouse in the Greater Toronto Area (GTA) that's easily accessible from most major highways, which means we can quickly deliver those oversized and overweight fitness items to your customers on your behalf with our Final Mile Delivery services. We can help your business more become more efficient by saving you time, effort and money.
Contact Us Today
If you're still not convinced that we're the best partner to deliver your fitness equipment for you, contact us today and come visit our warehouse; we'll show you how we can help improve your delivery business as we've done for many other businesses over the years.
We're sure you'll see an improvement in your efficiency, profit and overall customer satisfaction as you focus on doing what you do best: servicing your clients.