Delivering 50,000 Large Screen TVs – Claim Free
Posted by High Energy Transport on 2 February 2022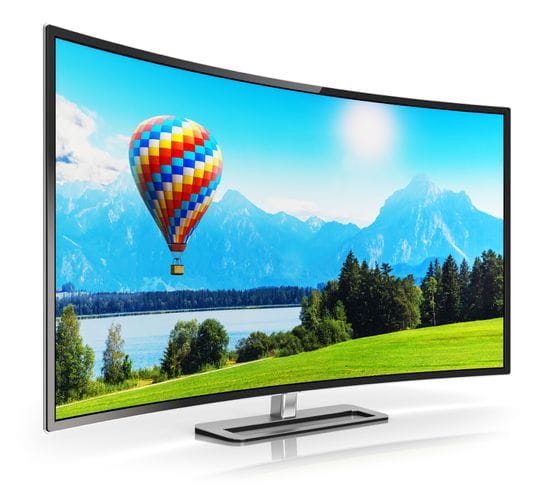 "We got to move these refrigerators, we got to move these color TVs"
– Money for Nothing; Dire Straits, 1985
Ever since the invention of Television, consumers have been glued to their TV sets enjoying their favourite comedy, drama or news program. And even though other devices have crept into our daily lives – such as smartphones, tablets and laptops – for many consumers television remains the medium of choice to relax at the end of the day, to get their news from or to watch the big game on.
4K & 8K UHD Large Screen TV Sales on the Rise
The sales of television sets were estimated at 215 million units globally in 2021 according to Statista, and that number has been relatively stable over the past 7 years. In North America, 75% of TVs shipped in 2021 were 4K UHD, with a notable increase in the 70-inches and higher segment. In 2022, 8K UHD sets are expected to grow significantly, according to the Consumer Technology Association (CTA).
How To Ship Large Screen TVs To Consumers?
Shipping these very large TV screens to consumers has been a logistical challenge for both brick-and-mortar and online retailers alike, as well as for OEM electronics manufacturers:
How much space do I need to store them?
Can my staff safely handle such large and heavy boxes?
Is my staff able to handle bulky and fragile electronics?
What's the most cost-effective way to deliver to consumers?
How do I deal with returns?
The sheer size and weight of the boxes coupled with the fragile nature of the electronics inside means that not every transportation or 3PL company can efficiently deliver these prized items to their purchasers without experiencing problems.
This is where High Energy Transport comes in with its Final Mile Delivery services: we have safely delivered approximately 50,000 large screen TVs over the past 5 years – claim free. Our staff has the expertise and the experience to handle these bulky fragile items, and our centrally-located warehouse can easily accommodate your inventory as it transits to your customers.
Delivering large, oversized and bulky items for retailers and manufacturers
We specialize in heavyweight and oversized shipments that others can't easily deliver. Whether you are a Third Party Logistics (3PL) organization or an OEM manufacturer that needs to ship directly to your clients, please rest assured that your shipments are in good hands with us.
We have a 24-hour sorting facility in the Greater Toronto Area and can get your shipment out for delivery the very next day on most days.
We are here for you.
Check out our Final Mile Deliveries page or contact us for a quote.
Contact Us for Your Final Mile Delivery Needs
At High Energy Transport Inc., we treat and value every single customer as if they were our very first client, which is why we are rated so highly with not only with our customers but with our entire teams and partners as well.
We are here and willing to help you any way we can, just call us today!

Author:
High Energy Transport
About: At High Energy Transport Inc. we treat and value every single customer as if they were our very first client. With over 40 years of experience within the transportation industry you can rest assured that High Energy Transport Inc. will provide you with exceptional service. Always. Whether you are looking for final mile delivery services, white glove services, commercial moving and installation services, storage and warehousing or residential local and long distance moving, you have come to the right place. What separates us from others is how we communicate with our customers transparently and proactively to best serve you. We train and communicate with our team members with the same transparency. Let us handle your moving, delivery and storage needs, and discover Moving Done Right.
Connect via:
LinkedIn