Full Supply Chain Fulfillment Services For Small And Medium Businesses
Posted by High Energy Transport on 1 February 2023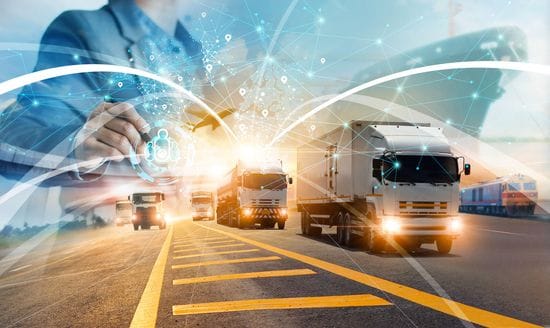 Running a business can be a complex and time-consuming task. Managing the various aspects of the supply chain can be one of the most challenging parts, and one that can impact your bottom line significantly. But with the help of full supply chain fulfillment services, you can streamline your operations and focus on growing your business.
There can be many benefits to using a trusted business partner to manage your supply chain:
outsource many of the time-consuming and complex tasks
reduce operating costs and improve business efficiency
improve delivery reliability
accelerate delivery timeframes
improve overall customer experience
increase customer satisfaction
High Energy Transport Now Offers Full Supply Chain Fulfillment Services
With the opening of our new Cornwall container facility last month, High Energy Transport can now manage your entire supply chain from soup to nuts:
Pick up your overseas shipments from the Port of Montreal
Destuff your containers in our Cornwall facility
Cross-dock your products slated for other destinations such as the Greater Toronto Area (GTA)
Warehousing for items that need to be store locally
Shipping products to your warehouse, plant, office or industrial location with Middle Mile delivery services
Shipping by rail or by truck as required
Shipping directly to the customer with Final Mile delivery services
All these services are provided with full visibility and traceability, so you always know where your products are and when they can be expected at their destination.
Shipping Across Canada
Not only can we efficiently serve clients in the all-important Toronto to Montreal corridor, but with our Bolton (Toronto) and Cornwall facilities we can easily serve Southern and Eastern Ontario directly – think Windsor, London, Hamilton, Kingston, Ottawa.
We can also target major Western hubs like Vancouver, Calgary and Edmonton, effectively servicing most major Canadian cities across the country.
High Energy Transport is Your Reliable Supply Chain Partner
If you're a manufacturer, a retailer, an OEM manufacturer or a small or medium-sized business, and if you need a reliable partner that can not only move your products but actually manage your supply chain for you, then High Energy Transport Inc. is your ideal partner.
We treat and value every single customer as if they were our very first client.
We are here and willing to help you and your business in any way we can; please rest assured that your shipments are in good hands with us. Please contact us for a quote.

Author:
High Energy Transport
About: At High Energy Transport Inc. we treat and value every single customer as if they were our very first client. With over 40 years of experience within the transportation industry you can rest assured that High Energy Transport Inc. will provide you with exceptional service. Always. Whether you are looking for final mile delivery services, white glove services, commercial moving and installation services, storage and warehousing or residential local and long distance moving, you have come to the right place. What separates us from others is how we communicate with our customers transparently and proactively to best serve you. We train and communicate with our team members with the same transparency. Let us handle your moving, delivery and storage needs, and discover Moving Done Right.
Connect via:
LinkedIn