How to Avoid Outdoor Furniture Delivery Issues This Summer
Posted by High Energy Transport on 4 January 2023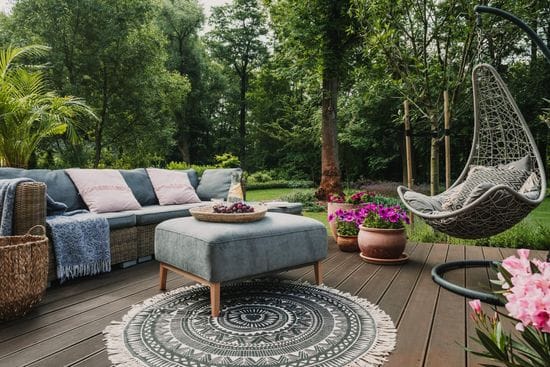 Although winter has just started in Canada, smart outdoor furniture companies are already planning their summer season in terms of getting their goods to their customers.
The staycation trend of the past few years is expected to continue in 2023, and consumer spending on backyard improvements and outdoor décor have increased substantially:
The overall outdoor furniture market is projected to grow by approximately 6% compounded annually from 2021 to 2027 (Global Market Insights)
Online sales of home furnishings in Canada have jumped 190% in the first quarter of 2020 (Statista)
The worldwide BBQ market is estimated at US$5.1B (Statista)
Deck construction is up 275% and hiring landscapers is up 238% (WFSU)
On-Going Supply Chain Issues
There is a continued high consumer demand for outdoor goods such as furniture (tables, dining sets, sofas, chairs, sectionals), BBQ grills, fire tables, heat lamps, etc., as well as deck building materials such as lumber, wood, composites, railings and decorative hardware.
The global supply chain issues we've been experiencing for the past few years are still with us and will impact getting these products delivered to consumers, especially when being shipped in from overseas. The overall transportation sector has been hit hard with staff shortages and rising fuel prices, so shipping costs have gone up as well.
Final Mile Delivery Challenge: Finding a Reliable Transportation Partner
Whether you're an outdoor furniture OEM, an online seller, a home décor retailer or even a home improvement or hardware chain, getting your goods delivered to your customers quickly and cost-effectively remains a huge challenge to your business, and one that significantly affects overall customer experience.
You need a transportation partner that can:
Pick up your shipment at the Port of Montreal
Handle your rail shipments
Destuff your containers
Warehouse your shipments when required
Cross-docking your shipments to save time and costs
Transport your products to markets across Canada (e.g. Toronto, Montreal, Calgary, Vancouver, etc.)
Deliver directly to your customers' homes or business locations
High Energy Transport is Your Reliable Transportation Partner
With our newly opened Cornwall facility serving the Port of Montreal in conjunction with our centrally-located warehouse in Toronto, High Energy Transport can easily accommodate your inventory as it transits to your customers with our Final Mile Delivery services.
Our staff has the expertise and the experience to handle your heavyweight and bulky non-conveyables and have done so reliably for many of our clients over the years.
We treat and value every single customer as if they were our very first client.
We are here and willing to help you and your business in any way we can; please rest assured that your shipments are in good hands with us. Please contact us for a quote.

Author:
High Energy Transport
About: At High Energy Transport Inc. we treat and value every single customer as if they were our very first client. With over 40 years of experience within the transportation industry you can rest assured that High Energy Transport Inc. will provide you with exceptional service. Always. Whether you are looking for final mile delivery services, white glove services, commercial moving and installation services, storage and warehousing or residential local and long distance moving, you have come to the right place. What separates us from others is how we communicate with our customers transparently and proactively to best serve you. We train and communicate with our team members with the same transparency. Let us handle your moving, delivery and storage needs, and discover Moving Done Right.
Connect via:
LinkedIn