Getting Your Non-Conveyables Out the Door
Posted by High Energy Transport on 2 March 2022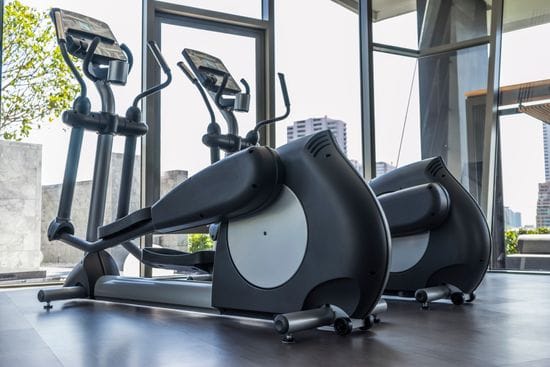 It would be an understatement to say that online sales have exploded over the past 2 years. Indeed, the CBC reported that online sales in Canada have almost doubled in that timeframe , and that U.S. consumers spent a record $204 billion online this past holiday season, according to the Adobe Digital Economy Index.
Whether you're an E-commerce retailer or a more traditional retailer that had to beef up your online presence, or whether you're a transportation provider or courier, you've all experienced this tremendous growth in online sales.
Sales of Non-Conveyables Increase
It's not just the online sales of toys, electronics and apparel that has gone up as we all know, it's also the sale of larger items. Online sales for exercise equipment such as stationary bikes, treadmills, and weights jumped 55% early on in the pandemic, according to the Adobe Digital Economy Index.
Online sales of home furnishings in Canada have also jumped 190% in the first quarter of 2020, according to Statista, which also stated that homeware and furniture sales accounted for 10.6% of all the e-commerce sales in Canada.
The jump in e-commerce sales of non-conveyables has disrupted many retail and delivery organizations.
What are Non-Conveyables?
Non-conveyables are items that are either too large, too bulky, too heavy – or too small – to be handled by conveyor systems used in sorting facilities. Not all products sold fit neatly into a regular sized box, and those items create major pain points for businesses that have to move these products quickly and efficiently to customers.
Consumers are More Demanding Than Ever
A happy customer becomes a repeat customer. We all want to keep our customers happy by providing great shopping and delivery experiences, so that they keep purchasing from us, give us good reviews and recommend our products and services to others.
But consumers are more demanding than ever. One week delivery? Too slow. What, no free delivery? Not acceptable. We've all gotten used to free next day delivery and that trend is not going away anytime soon. This creates significant headaches – and additional costs to retailers, especially when it comes to large bulky items.
Delivering large, oversized and bulky items for retailers and 3PL companies
This is where High Energy Transport comes in with its Final Mile Delivery services: we specialize in heavyweight and bulky oversized shipments that others can't easily deliver. For example, we have safely delivered approximately 50,000 large screen TVs over the past 5 years – claim free.
Our staff has the expertise and the experience to handle these bulky and sometimes fragile items, and our centrally-located warehouse can easily accommodate your inventory as it transits to your customers.
Whether you are a retailer, a Third Party Logistics (3PL) organization or an OEM manufacturer that needs to ship directly to your clients, please rest assured that your shipments are in good hands with us.
We are here for Your Final Mile Delivery Needs
At High Energy Transport Inc., we treat and value every single customer as if they were our very first client, which is why we are rated so highly with not only with our customers but with our entire teams and partners as well.
We are here and willing to help you any way we can, please contact us for a quote
Contact Us for a Quote

Author:
High Energy Transport
About: At High Energy Transport Inc. we treat and value every single customer as if they were our very first client. With over 40 years of experience within the transportation industry you can rest assured that High Energy Transport Inc. will provide you with exceptional service. Always. Whether you are looking for final mile delivery services, white glove services, commercial moving and installation services, storage and warehousing or residential local and long distance moving, you have come to the right place. What separates us from others is how we communicate with our customers transparently and proactively to best serve you. We train and communicate with our team members with the same transparency. Let us handle your moving, delivery and storage needs, and discover Moving Done Right.
Connect via:
LinkedIn