Moving Your Office Means Safely Moving Your Office IT
Posted by High Energy Transport on 8 December 2021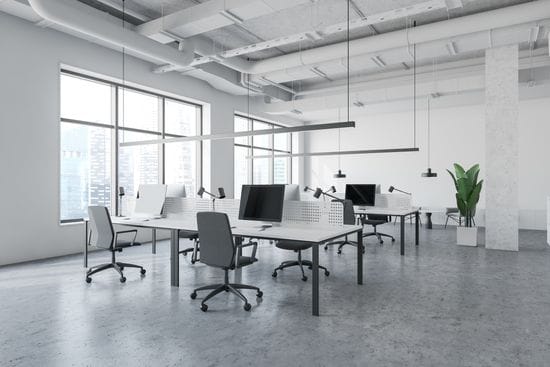 Your Business Is Growing: Time To Move!
Your business has been growing, and that's great news! Many businesses have struggled through the pandemic, and you've not only managed to survive, but even to thrive on top of that!
Whether the growth was achieved by adding new clients, by growing your product line or by pivoting your business into something completely different, you now need more space to accommodate new staff.
We've mentioned that there are many things to think about when considering or planning an office move, like disassembling & reassembling furniture, disposing of old items, office furniture installation, and more importantly choosing a commercial moving partner that has never missed a deadline; but for many businesses one of the major pain points is moving the IT infrastructure.
Moving Your Office IT Network is Job #1
We all know that the IT infrastructure is the lifeblood of a business; it's how information about customer orders is stored and shared; it's how your widgets are designed or your services are delivered to your clients; it's how Accounting records and tracks the performance of your business and determines your profitability.
Your business can't afford to be down so it's mission critical to disconnect and reconnect your IT network as quickly as possible.
So before you even think of installing your office furniture, you have to think of your office IT network first. You don't want to lose customer data or orders. You don't want to expose your business to cybersecurity risks like spoofing and hacking. You want to be back up and running 100% as fast as possible.
For many businesses, setting up the IT infrastructure is an afterthought to setting up the furniture, but that can cause many problems to physically access the network, to its performance and to its security.
Let High Energy Transport Move your Office IT Network
Your office IT network is one of your most precious business assets, so let High Energy Transport properly take it apart in your current location, carefully pack it, and professionally reconfigure it again at the your new location to avoid the issues we've just mentioned above.
The High Energy Transport commitment to excellent customer service means that a dedicated project manager is assigned to your move, and that we follow up on every project with next-day reports that summarize project status including any deficiencies, which ensures they are resolved quickly.
Contact Us Today For Your Office Move
Whether you're a small business with 4 employees in Oakville, a mid-sized business with 55 employees in Scarborough, or a large business with more than 600 employees in Toronto, High Energy Transport can help your business seamlessly move to a new location with as little stress as possible.
Our uniformed installation teams are trained to carry out their work in a professional manner and are always respectful of their host environment.
Contact us today to discover why our slogan is Moving Done Right.

Author:
High Energy Transport
About: At High Energy Transport Inc. we treat and value every single customer as if they were our very first client. With over 40 years of experience within the transportation industry you can rest assured that High Energy Transport Inc. will provide you with exceptional service. Always. Whether you are looking for final mile delivery services, storage and warehousing, white glove services, or commercial moving and installation services, you have come to the right place. What separates us from others is how we communicate with our customers transparently and proactively to best serve you. We train and communicate with our team members with the same transparency. Let us handle your delivery, storage and commercial moving needs; contact us today!
Connect via:
LinkedIn