What is Final Mile Delivery and why is it important to have a great shipping partner?
Posted by High Energy Transport on 7 July 2021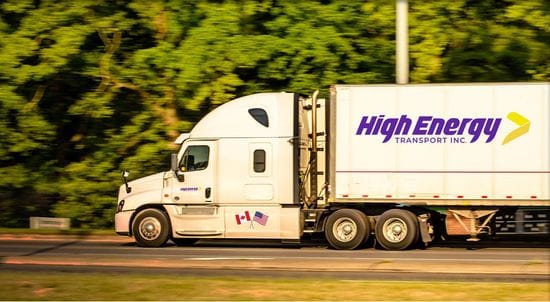 What is Final Mile Delivery?
Final Mile Delivery or Last Mile Delivery is that last link in the supply chain where a product or shipment actually makes it to its intended recipient, whether it's at a business location, a retail store, a customer's home or to a designated collection point like a lockbox used for e-commerce.
The products may be stored in a warehouse location, a distribution center or even a retail store, and getting them to the client on time is crucial. The final mile delivery is the most expensive part of the supply chain, and can create a lot for headaches for 3PL companies, especially since there are more e-commerce deliveries now than ever before. E-commerce deliveries have changed the dynamics from shipping a few large orders from storage locations to businesses and store, to shipping very many smaller orders to multiple locations in a broader geographical scope.
3PL companies are struggling with this new environment, and this is where a reliable transportation partner can make a world of difference in not only keeping costs down but also accelerating the speed of deliveries and increasing customer satisfaction as well.
What to look for in a shipping partner?
There are many factors to consider when selecting the right shipping partner for your last mile deliveries:
A centrally located warehouse close to major highways for ease of access. This is important as the warehouse will not only be closer to your clients, but it will help shorten delivery times as well.
24-Hour access. The warehouse and sorting facility should be accessible 24 hours a day; business never stops and neither should your ability to move your products.
Handling of heavy and oversized shipments. This is a critical function for large commercial, industrial or residential shipments, whether it's air conditioning units for a strip mall, a CNC machine for an auto parts shop or a 10-person hot tub for a homeowner.
Experienced staff in handling high volumes of orders with a history of reliable, on-time deliveries.
Excellent communications and collaboration. Needless to say this will ensure a smooth handling of your shipments and delivering the right order to the right customer at the right time.
Your perfect partner: High Energy Transport
With over 40 years of experience within the transportation industry, High Energy Transport is your partner of choice to deliver your shipments to your clients on time, every time. Client communications is the key to our success and we treat and value every single customer as if they were our very first client.
We have a 24-hour sorting facility in Bolton near most major highways in Toronto, and can efficiently handle all of your final mile delivery requirements.
Contact us today to find out how we can help your business.

Author:
High Energy Transport
About: At High Energy Transport Inc. we treat and value every single customer as if they were our very first client. With over 40 years of experience within the transportation industry you can rest assured that High Energy Transport Inc. will provide you with exceptional service. Always. Whether you are looking for final mile delivery services, white glove services, commercial moving and installation services, storage and warehousing or residential local and long distance moving, you have come to the right place. What separates us from others is how we communicate with our customers transparently and proactively to best serve you. We train and communicate with our team members with the same transparency. Let us handle your moving, delivery and storage needs, and discover Moving Done Right.
Connect via:
LinkedIn