4 Problems to Avoid When Delivering Mattresses
Posted by High Energy Transport on 5 October 2022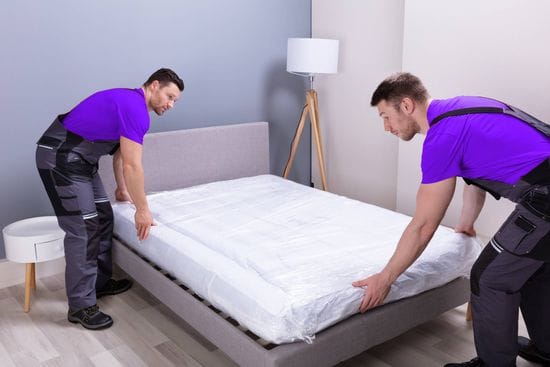 We love our mattresses, but sometimes we hate them too… Given that we spend approximately one third of our lives sleeping, it's no wonder mattresses play such an important role in our well-being. Many of us also love to read or watch TV in bed; some of us have breakfast in bed, and then there's, well, you know…
As much as a good mattress can improve the quality of everyday life, getting those mattresses delivered to customers quickly and efficiently is key to creating a high customer satisfaction experience.
Canadian Mattress Industry Data
The Canadian mattress and accessories market is forecasted to grow at a CAGR of 1.7% to reach $27.B in 2024 according to a report available at ResearchAndMarkets.com.
While it is a more modest industry growth, it does present many opportunities for mattress manufacturers and retailers to increase their revenues and their market shares.
Here's our list of the top 4 problems to avoid in your mattress delivery business:
1. Can't handle order volume
If you're relying on 2 guys with a truck to deliver your mattresses to your clients, yes you may be saving some costs in the short term, but can they handle the volume of orders? You may have to deal with multiple "2 guys with a truck" to fulfill your orders, and that actually adds cost to your business as it's not a scalable business model.
Solution: use a reliable transportation and logistics partner with a fleet of trucks that can handle your order volume. Faster delivery means more revenue and higher customer satisfaction.
Hint: High Energy Transport Inc. (HET) has a fleet of vehicles to handle your order volume.
2. Can't cover your delivery area
Yes those 2 guys with a truck can deliver your mattresses to many cities and towns, but do they actually cover the entire GTA efficiently? If they have to deliver a memory foam mattress to Oshawa then a spring mattress to Niagara Falls, that's a lot of time wasted driving, and significantly reduces the number of mattresses that can be delivered in a day.
We know that in this day and age consumers expect next day delivery, and that delivery delays directly impact your all-important Google Reviews.
Solution: use a reliable transportation and logistics partner with a fleet of trucks that can cover the entire GTA. Save time and effort, increase customer satisfaction.
Hint: HET covers the entire GTA with its fleet of vehicles.
3. Improper material handling
Let's face it: mattresses are big and bulky, they can be quite heavy and cumbersome as well because of their sheer size. Are your delivery partners properly trained to deliver inside a customer's house – and remove the old mattress – safely and without damaging the customer's home?
Solution: make sure your delivery service has properly trained staff to avoid damage and injuries, which saves time and reduces shipping costs.
Hint: HET has professionally-trained staff and follow all the applicable health and safety protocols; and that includes good customer manners as well.
4. No inventory management
Can your mattress delivery partner take inventory off your hands and manage it for you? Or do they have to constantly run back to your warehouse?
Solution: use a reliable transportation and logistics partner that has a warehouse and that can handle some of your inventory for you, reducing your costs and improving your delivery times.
Hint: HET has a centrally-located warehouse and we can direct ship to your clients for you.
High Energy Transport Inc. can help you drive cost out of your mattress delivery needs.
Let High Energy Transport Inc. handle your delivery and warehousing needs for your big and bulky items like mattresses. Focus on serving your customers and keeping them happy.
High Energy Transport Inc. has a centrally-located warehouse in the Greater Toronto Area (GTA) that's easily accessible from most major highways, which means we can quickly deliver those oversized and overweight mattresses to your customers on your behalf with our Final Mile Delivery services, and we offer optional White Glove Services to deliver straight to the bedroom and even remove the old mattresses for you.
We can help your business more become more efficient by saving you time, effort and money; just give us a call.

Author:
High Energy Transport
About: At High Energy Transport Inc. we treat and value every single customer as if they were our very first client. With over 40 years of experience within the transportation industry you can rest assured that High Energy Transport Inc. will provide you with exceptional service. Always. Whether you are looking for final mile delivery services, storage and warehousing, white glove services, or commercial moving and installation services, you have come to the right place. What separates us from others is how we communicate with our customers transparently and proactively to best serve you. We train and communicate with our team members with the same transparency. Let us handle your delivery, storage and commercial moving needs; contact us today!
Connect via:
LinkedIn