Challenges in Delivering Bicycles to Stores and Consumers Due to Supply Chain Difficulties
Posted by High Energy Transport on 1 March 2023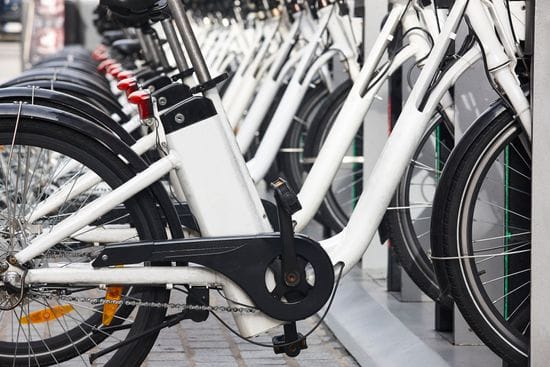 How a reliable transportation partner can help mitigate the delivery issues
In recent years, bicycles have become an increasingly popular form of transportation and outdoor leisure activity – especially during the pandemic – and as a result, the demand for bicycles has grown significantly, and demand for e-bikes has never been stronger.
The overall bicycle market in Canada is expected to grow from US$1.2B in 2022 to US$1.4B in 2025, according to Statista, and the North American e-bike market is poised for a compound annual growth rate (CAGR) of 12.5% between 2021 and 2026, according to ReportLinker.
Bicycle manufacturers, parts suppliers and retailers face significant challenges in delivering bicycles both to stores and directly to consumers due to on-going supply chain difficulties.
Bicycles and e-bikes are bulky and fragile
Even though bicycles are shipped to stores disassembled and in boxes, they are bulky items that cannot easily be handled by typical conveyor systems, and need special handling during transportation, which not every transportation company can do effectively.
Here are some ways a reliable transportation partner can help:
Streamline logistics: A transportation partner can help streamline the logistics of shipping and delivery, from warehousing and coordinating multiple deliveries to stores to ensuring that bicycles are properly handled during transportation. This can save time and reduce costs for both manufacturers and retailers.
Provide proper handling: Bicycles are non-conveyables that require specialized handling to ensure that they are not damaged during transportation. A transportation partner with experience in handling non-conveyables can provide the necessary expertise and equipment to transport them safely and securely.
Provide real-time tracking: Providing real-time tracking of deliveries allows manufacturers and retailers to monitor the progress of shipments and provide updates to customers. This can improve delivery transparency and customer satisfaction, as customers will know when to expect their bicycles.
High Energy Transport is Your Reliable Supply Chain Partner
If you're a bicycle manufacturer or a retailer, and if you need a reliable partner that can not only move your products but actually manage your supply chain for you, then High Energy Transport Inc. is your ideal partner.
We not only have experience with handling non-conveyables - we have safely delivered approximately 50,000 large screen TVs over the past 5 years, claim free - we can also handle large shipments as they come in by boat from the Port of Montreal and get your products to your retailers quickly and efficiently throughout Ontario and the rest of Canada with our reliable transportation services, and we can even deliver the final assembled products directly to your customers as well.
We treat and value every single customer as if they were our very first client.
We are here and willing to help you and your business in any way we can; please rest assured that your shipments are in good hands with us. Please contact us for a quote.

Author:
High Energy Transport
About: At High Energy Transport Inc. we treat and value every single customer as if they were our very first client. With over 40 years of experience within the transportation industry you can rest assured that High Energy Transport Inc. will provide you with exceptional service. Always. Whether you are looking for final mile delivery services, white glove services, commercial moving and installation services, storage and warehousing or residential local and long distance moving, you have come to the right place. What separates us from others is how we communicate with our customers transparently and proactively to best serve you. We train and communicate with our team members with the same transparency. Let us handle your moving, delivery and storage needs, and discover Moving Done Right.
Connect via:
LinkedIn