Streamlining your BBQ Delivery Process
Posted by High Energy Transport on 4 May 2022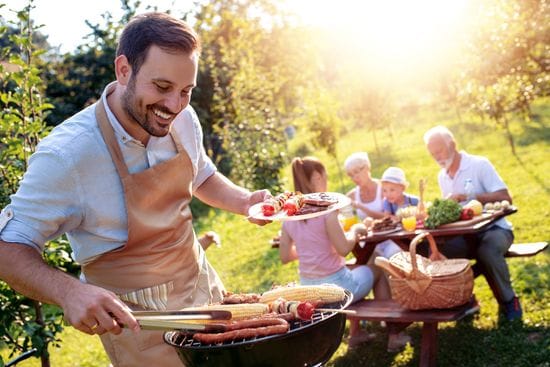 Victoria Day marks the unofficial start of summer in Canada, and weather permitting, the start of the BBQ season. Nothing beats the taste of meat and vegetables roasted to perfection on the grill, and it's even better when shared with family and friends. Canadians just love spending time outdoors at home in their backyards or at the cottage.
Outdoor Home Improvement Boom
Over the past few years with the pandemic and people spending more time at home, consumer spending on backyard improvements in North America has jumped up significantly. According to a WFSU article, deck construction is up 275% and hiring landscapers is up 238%. Following suit, the barbecue grill market value is estimated at US$5.1B worldwide according to Statista.
Outdoor Appliances Supply Chain Issues
High consumer demand for BBQ grills - and outdoor appliances like fire tables and heat lamps - coupled with global supply chain issues means there have been significantly delays in getting these products delivered to consumers.
Customer Order Delivery Challenges
While struggling with those issues, retailers and distributors have also had to deal with the complexity and cost of reliably getting these orders delivered to their customers. Supply chain issues have also hit the transportation sector hard with staff shortages and rising fuel prices, so shipping costs have gone up as well.
For larger shipments, it's a common practice for distributors and retailers to get multiple shipping quotes from different transportation companies, and then to figure out what's the best match for which shipment at that particular point in time. While this may appear to be saving you shipping costs upfront, you may be wasting more staff time managing the whole process and it likely ends up costing you more in the long run.
Pick a Reliable Shipping Partner
We recommend picking 1 or 2 solid transportation partners that can deliver your orders to your clients quickly, efficiently and as cost-effectively as possible. Building a strong relationship with these partners will be more beneficial cost-wise and better for your customer experience in the long run, rather than chasing after the next penny in your shipping dock.
Work with a Reliable Final Mile Partner
High Energy Transport specializes in heavyweight and bulky oversized shipments that others can't easily deliver with our Final Mile Delivery services. We are perfectly suited to handle your non-conveyables and have done so reliably for many of our clients over the years.
Our experienced staff has the expertise to handle these bulky and cumbersome items, and our centrally-located warehouse can easily accommodate your inventory as it transits to your customers.
Providing Exceptional Service to You and Your Customers
At High Energy Transport Inc., we treat and value every single customer as if they were our very first client, which is why we are rated so highly with not only with our customers but with our clients' customers as well.
We are here and willing to help you any way we can, please rest assured that your shipments are in good hands with us. Please contact us for a quote.

Author:
High Energy Transport
About: At High Energy Transport Inc. we treat and value every single customer as if they were our very first client. With over 40 years of experience within the transportation industry you can rest assured that High Energy Transport Inc. will provide you with exceptional service. Always. Whether you are looking for final mile delivery services, white glove services, commercial moving and installation services, storage and warehousing or residential local and long distance moving, you have come to the right place. What separates us from others is how we communicate with our customers transparently and proactively to best serve you. We train and communicate with our team members with the same transparency. Let us handle your moving, delivery and storage needs, and discover Moving Done Right.
Connect via:
LinkedIn