Simplifying Outdoor Furniture Delivery to Your Customers
Posted by High Energy Transport on 6 April 2022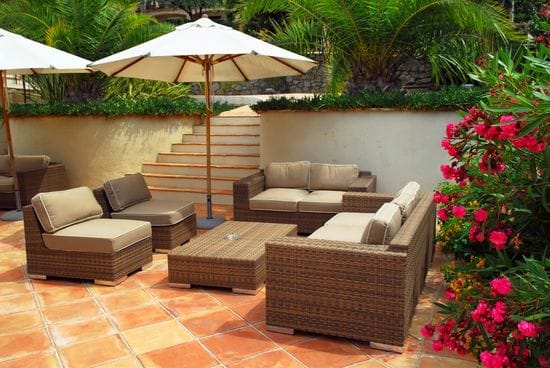 Spring is here and summer is just around the corner. For many Canadians this means spending as much time as possible outdoors in their backyards, on their decks and porches, or at the cottage.
With the pandemic restrictions of the past 2 years and people spending more time at home, consumers have been shifting their attention to improving their outdoor spaces to make them more comfortable and more aesthetically pleasing with outdoor furniture items such as:
Outdoor lounge furniture: sofas, chairs, sectionals, ottomans, stools
Outdoor dining furniture: tables & chairs, dining sets
Outdoor accessories: furniture covers, umbrellas, cushions, planters, rugs
Outdoor ambiance: fire pits, fire tables, outdoor heaters, outdoor lighting
As a result, the demand for outdoor furniture and accessories has skyrocketed. Market research firm Global Market Insights is projecting the overall outdoor furniture market to grow by approximately 6% compounded annually from 2021 to 2027.
Online sales of home furnishings in Canada have also jumped 190% in the first quarter of 2020, according to Statista, which also stated that homeware and furniture sales accounted for 10.6% of all the e-commerce sales in Canada.
Growth & Customer Delivery Issues
This tremendous demand coupled with the supply chain issues we've all been dealing with – from material availability to transportation – means that there have been significant delays in getting customer orders fulfilled in a timely fashion.
And even once the items are available, delivering such large and bulky items to consumers represents a challenge for many furniture stores, retailers and wholesalers in the Greater Toronto Area, and indeed across all of Canada.
Even online retailers have struggled with delivery of outdoor furniture as these items tend to be much larger than regular consumer products and don't fit neatly in most automated conveyor systems used in sorting facilities and warehouses across the globe.
How to deliver outdoor furniture quickly and efficiently to your customers?
As a retailer, a Third Party Logistics (3PL) organization or an OEM manufacturer that needs to ship directly to your clients, there are a few things you should consider to provide a great delivery experience to your customers in the most cost-efficient and timely manner possible.
How to handle non-conveyables
Start by separating your non-conveyables – those large and bulky items that don't fit into standard-sized boxes that can be efficiently handled by automated conveyor systems – as a different workflow stream.
Let a trusted partner handle your non-conveyables
Trusted third party storage and warehousing partners can handle your non-conveyables for you, improving your efficiency and saving space. These bulky outdoor furniture items don't need to hit your warehouse and tie up your staff's time and efforts as they switch between conveyables and non-conveyables.
This is where High Energy Transport comes in: our staff has the expertise and the experience to handle these bulky and sometimes fragile items, and our centrally-located warehouse can easily accommodate your inventory as it transits to your customers.
Work with a reliable Final Mile partner
High Energy Transport specializes in heavyweight and bulky oversized shipments that others can't easily deliver with our Final Mile Delivery services. For example, we have safely delivered approximately 50,000 large screen TVs over the past 5 years – claim free.
We are here to help you exceed your customers' expectations
At High Energy Transport Inc., we treat and value every single customer as if they were our very first client, which is why we are rated so highly with not only with our customers but with our entire teams and partners as well.
We are here and willing to help you any way we can, please rest assured that your shipments are in good hands with us. Please contact us for a quote.

Author:
High Energy Transport
About: At High Energy Transport Inc. we treat and value every single customer as if they were our very first client. With over 40 years of experience within the transportation industry you can rest assured that High Energy Transport Inc. will provide you with exceptional service. Always. Whether you are looking for final mile delivery services, white glove services, commercial moving and installation services, storage and warehousing or residential local and long distance moving, you have come to the right place. What separates us from others is how we communicate with our customers transparently and proactively to best serve you. We train and communicate with our team members with the same transparency. Let us handle your moving, delivery and storage needs, and discover Moving Done Right.
Connect via:
LinkedIn