The Best Way to Deliver Sheds to Your Customers
Posted by High Energy Transport on 3 August 2022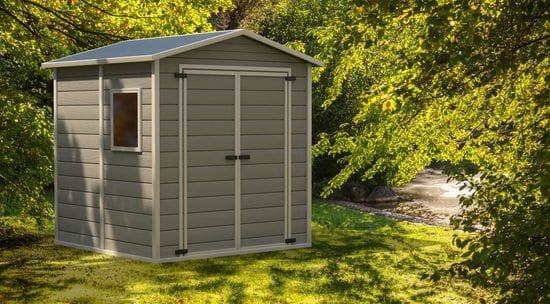 With summer in full swing, many homeowners have been as busy as bees in their gardens planting petunias and begonias, or maybe tomatoes and jalapeno peppers. Many home gardeners have purchased new gardening tools to till the soil, plant new seeds and reap their harvests.
With all those gardening tools comes the challenge of where to store everything in a neat and orderly manner? The garage is an obvious answer, but many homes don't have one or only have a carport. Sometimes our garages are packed full of our stuff and it's hard to get easy access to what we're looking for.
The shed is a staple of many residential and commercial properties, and is an excellent way to store all the gardening paraphernalia. Many homeowners have ordered new sheds to replace the old one, and some even have purchased mini greenhouses to house their vegetables and flowers.
The global market for outdoor sheds is expected to grow at a CAGR of 5.5% from 2021 to 2028 – from USD$6.6B to USD$9.6B – according to a report from The Insight Partners.
How best to deliver sheds to your clients?
If you're a retailer or distributor, you're painfully aware that sheds are bulky and overweight items that aren't easily handled by automated conveyor systems, and they must be manually handled by your warehouse staff. That ties up your staff and prevents them from performing more efficient tasks, and also exposes them to the risk of injury if the sheds aren't handled properly or if something happens in the process.
Let a trusted partner handle your sheds for you: High Energy Transport Inc.
Focus on your core business of selling products and servicing your customers with your automated conveyor systems, but let High Energy Transport Inc. handle your bulky non-conveyables like sheds for you.
We have a centrally-located warehouse in the Greater Toronto Area (GTA) that's easily accessible from most major highways, which means those oversized sheds don't even need to go in and out of your facilities, which saves you time, effort and money. Talk about efficiency!
Our qualified staff has both the expertise and the experience to handle non-conveyables, and we'll deliver directly to your customers on your behalf with our Final Mile Delivery services. We want to become part of your team, and be your delivery mechanism to make your business more efficient.
Contact Us Today
If we haven't already convinced you that we're the best partner to deliver your non-conveyables, contact us today and we'll show you how we can help improve your delivery business.
We're sure you'll see an improvement in your efficiency, profit and overall customer satisfaction as you focus on doing what you do best: servicing your clients.

Author:
High Energy Transport
About: At High Energy Transport Inc. we treat and value every single customer as if they were our very first client. With over 40 years of experience within the transportation industry you can rest assured that High Energy Transport Inc. will provide you with exceptional service. Always. Whether you are looking for final mile delivery services, storage and warehousing, white glove services, or commercial moving and installation services, you have come to the right place. What separates us from others is how we communicate with our customers transparently and proactively to best serve you. We train and communicate with our team members with the same transparency. Let us handle your delivery, storage and commercial moving needs; contact us today!
Connect via:
LinkedIn