How to Deliver Gazebos to Clients: Challenges for Retailers
Posted by High Energy Transport on 5 July 2023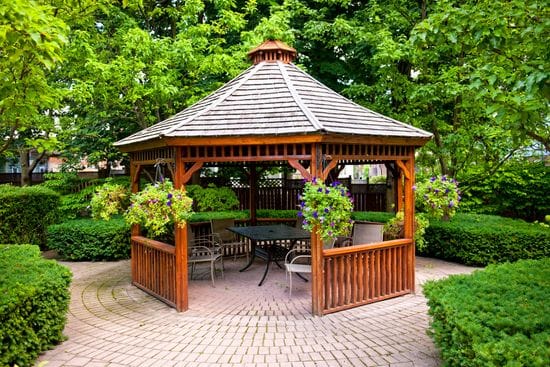 During the past few years, homeowners have been investing more money in their backyard in order to spend more time enjoying themselves with family and friends.
Outdoor structures such as gazebos, pergolas and sunrooms enhance the beauty and functionality of a backyard, and have become increasingly popular over time. The market has been growing at 4.8% annually to reach an estimated $1.6B by 2023, according to the Freedonia Group.
Shipping these structures to customers creates significant challenges for retailers and wholesalers; keep reading to find out what you can do.
The 800-Pound Gazebo
Depending on their size and materials, gazebos can weigh anywhere from 100 to 1,000 lbs. The same goes for pergolas and sunrooms, although some pergolas are made of heavy duty metal and can weigh up to 2,000 lbs or more. These are not featherweight items that can typically handled by regular couriers, or by regular warehouse staff for that matter.
Pro Tip: Look for a reliable transportation partner that specializes in heavy and cumbersome items. Bonus points if they have warehouse space to accommodate your inventory.
Where do I store my inventory?
These heavy backyard structures take up a lot of space in a warehouse or back office, and that means you may either run out of space sooner or have to spend more time managing your inventory by constantly physically moving other items around as space becomes filled up or freed up. If you try to store too many of these gazebo kits, you may run out of space entirely for your other regular inventory items.
Pro Tip: Some transportation companies also have plenty of warehouse space available, and can manage your inventory for you, saving you cost, time and headaches.
How can I ship on time, every time?
Because of the sheer weight of pergolas, gazebos and sunrooms, and of the large amount of space they take up, getting the orders out the door on time is a significant challenge. We all know that customers these days are accustomed to next day deliveries for just about everything they order, and delivery times are a critical factor in customer satisfaction.
Managing your inventory of outdoor structures yourself may not be the most efficient way of running that part of your business, and it might hurt your Google customer ratings to boot. On top of that, if your staff is not properly trained, they might suffer injuries and be out of work when you need them the most, further handicapping your business.
Pro Tip: Find a transportation partner that not only specializes in bulky and overweight shipments, but that also have a state-of-the-art facility to manage your inventory for you as it transits from your providers to your customers.
Your Reliable Transportation & Warehousing Partner: High Energy Transport Inc.
We've built our business over the years by handling large, bulky, oversized and overweight items such as gazebos, pergolas and sunrooms, that other transportation companies simply can't handle.
We've been shipping items like hot tubs, outdoor furniture and sheds for retailers and wholesalers across the GTA for many years – and now we can ship across Canada too! We have warehouses in the Greater Toronto Area (GTA) and in Cornwall, and are able to handle shipments to and from the Port of Montreal for our clients.
We treat and value every single customer as if they were our very first client.
We are here and willing to help you and your business in any way we can; please rest assured that your shipments are in good hands with us. Please contact us for a quote.

Author:
High Energy Transport
About: At High Energy Transport Inc. we treat and value every single customer as if they were our very first client. With over 40 years of experience within the transportation industry you can rest assured that High Energy Transport Inc. will provide you with exceptional service. Always. Whether you are looking for final mile delivery services, white glove services, commercial moving and installation services, storage and warehousing or residential local and long distance moving, you have come to the right place. What separates us from others is how we communicate with our customers transparently and proactively to best serve you. We train and communicate with our team members with the same transparency. Let us handle your moving, delivery and storage needs, and discover Moving Done Right.
Connect via:
LinkedIn