Shipping Hot Tubs: A Retailer's Guide
Posted by High Energy Transport on 7 June 2023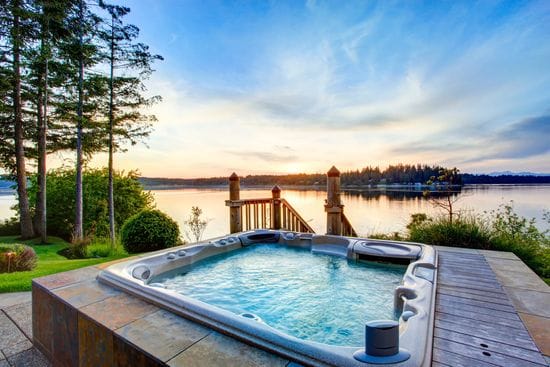 Relaxing in a hot tub is becoming increasingly popular with Canadian homeowners. According to a report by Business Wire, the Canadian hot tub market is growing and is expected to reach USD 84 million by 2025.
As a retailer, shipping hot tubs to customers can present a number of challenges, some of which we'll discuss here and offer some solutions as well.
Hot Tubs are large and heavy
Let's face it: these are bulky, oversized and overweight items that require specialized handling and transportation. A typical 4-6 person hot tub might weigh 500-1,000 lbs., and larger models can weigh up to 1,500 lbs.
Hot tubs also take up a lot of inventory space in your facility or warehouse, and staff need to be properly trained to avoid injuries.
Pro Tip: consider a reliable transportation partner that specializes in large and bulky items, and that has warehouse space to accommodate your inventory.
Damages and Injuries = loss of revenue & decreased customer satisfaction
Incorrect handling by improperly trained staff may lead to the hot tubs being damaged in the warehouse, when loading on the delivery truck, in transit to the client, or during unloading at the customer site.
Your staff may also be injured in the process and be out of commission for an undefined period of time, affecting both their health and your business operations; and it may also impact both your sales and your bottom line.
Damages also greatly affect customer satisfaction and may introduce unacceptable order delivery delays from the customer's point of view.
Pro Tip: Find a transportation company with trained staff experienced in handling fragile items for you.
Shipping Costs & Logistics
As mentioned above, hot tubs can weigh up to 1,500 lbs and require a delivery vehicle that is sized appropriately. Maybe your regular local transportation company can't accommodate your shipments or maybe they can only handle one at a time, increasing your shipping costs and adding delays to deliveries. You can't afford to waste your time calling around to find a suitable delivery company for different shipments.
Pro Tip: Rely on a transportation partner that can easily accommodate all of your shipments regardless of their size or weight, and that can manage your inventory for you.
Don't be in Hot Water When Delivering Hot Tubs
It's clear by now that delivering hot tubs to customers is no easy feat due to their size and weight, the potential for damages and injuries during handling and delivery, and due to logistics and cost challenges.
The key to overcoming these challenges is selecting a reliable transportation company that specializes in oversized or overweight items, that has trained & experienced staff, and that can manage your inventory for you. All of this will make a significant of difference in your business, your profitability and your customer satisfaction levels.
High Energy Transport Inc. Is Your Reliable Transportation Partner
We have a ton of experience handling non-conveyables such as BBQs, wood and lumber, bikes, and delivering them to customers across the country.
We have warehouses in the Greater Toronto Area (GTA) and in Cornwall, and are able to handle shipments to and from the Port of Montreal for our clients.
We treat and value every single customer as if they were our very first client.
We are here and willing to help you and your business in any way we can; please rest assured that your shipments are in good hands with us. Please contact us for a quote.

Author:
High Energy Transport
About: At High Energy Transport Inc. we treat and value every single customer as if they were our very first client. With over 40 years of experience within the transportation industry you can rest assured that High Energy Transport Inc. will provide you with exceptional service. Always. Whether you are looking for final mile delivery services, white glove services, commercial moving and installation services, storage and warehousing or residential local and long distance moving, you have come to the right place. What separates us from others is how we communicate with our customers transparently and proactively to best serve you. We train and communicate with our team members with the same transparency. Let us handle your moving, delivery and storage needs, and discover Moving Done Right.
Connect via:
LinkedIn