The Challenges of Shipping BBQ Grills to Customers: A Retailer's Guide
Posted by High Energy Transport on 3 May 2023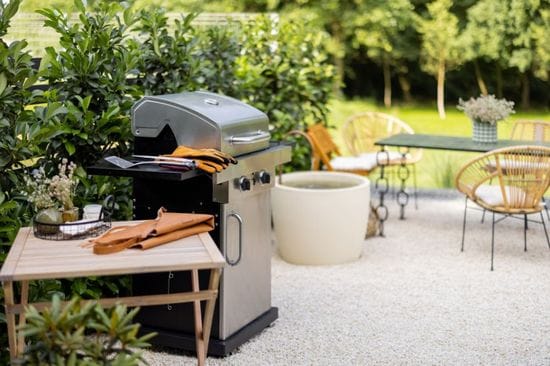 In the summer, there's nothing better than spending time outdoors with friends and family, and of course that means it's BBQ season! According to Statista, the Canadian BBQ market is projected to grow to $610 million by 2024.
BBQ retailers face a number of challenges when shipping BBQ grills to their customers, considering the overall size and weight of the boxes and the possibility of damage during transit. But there are also solutions to explore…
BBQs are big and bulky
Some of the grills are quite large and heavy, and the boxes can be cumbersome to handle – not to mention expensive to ship. For example,
some large outdoor kitchen islands may need to be stacked on a pallet in order to keep all the pieces together. High shipping costs may deter some customers from buying from you.
Pro Tip: Partner with experienced transportation company that specialize in non-conveyables like BBQ grills.
Damage During Delivery
Although the BBQ grills are neatly packaged, damage to the boxes and possibly to the BBQ components may occur during handling, transportation and delivery. This leads to customer complaints and costly returns for your business.
Pro Tip: Find a transportation company with experience in handling fragile items.
Delivery and On-Site Assembly
Assembling a BBQ at a customer's home can be challenging, especially in terms of coordinating the delivery and the arrival of the technician. Sure, the technician could bring the BBQ with him to every home, but that means a lot of running back and forth to the store to get the next unit. This wastes both time and money. One solution is to preassemble the grill in your store, but that lends itself to more damage during shipping as the grill is no longer in its original box and must be packaged differently for transit.
Pro Tip: Rely on a transportation partner that can warehouse your items and drop ship them at the right time at the customer's location.
Seasonality and Inventory Management
The demand for BBQ grills is quite seasonal, with surges in Spring and Summer and quieter times during Fall and Winter. Retailers must plan and time their inventory purchases in line with customer demand. Order too much too soon and you have inventory and space management issues; order too little too late and you have dissatisfied customers and a revenue shortfall.
Pro Tip: Pick a transportation partner that can manage your inventory for you; freeing up space in your store and reducing inventory management problems.
Avoid Headaches With Delivering BBQs
As we've discussed, delivering BBQs grill orders to your customers can be quite challenging due to their large and bulky nature, potential damage during delivery and inventory management issues.
Choosing a reliable transportation company that can hold and manage your inventory; that specializes in oversized or overweight items, and that can drop ship to your customer's location on time, can make a world of difference in your business, your profitability and your customer satisfaction levels.
High Energy Transport Inc. Is Your Reliable Transportation Partner
We have a ton of experience handling non-conveyables such as gym equipment, bikes, outdoor furniture, mattresses, sheds and large screen TVs and delivering them to customers across the country.
We have warehouses in the Greater Toronto Area (GTA) and in Cornwall, and are able to handle shipments to and from the Port of Montreal for our clients.
We treat and value every single customer as if they were our very first client.
We are here and willing to help you and your business in any way we can; please rest assured that your shipments are in good hands with us. Please contact us for a quote.

Author:
High Energy Transport
About: At High Energy Transport Inc. we treat and value every single customer as if they were our very first client. With over 40 years of experience within the transportation industry you can rest assured that High Energy Transport Inc. will provide you with exceptional service. Always. Whether you are looking for final mile delivery services, white glove services, commercial moving and installation services, storage and warehousing or residential local and long distance moving, you have come to the right place. What separates us from others is how we communicate with our customers transparently and proactively to best serve you. We train and communicate with our team members with the same transparency. Let us handle your moving, delivery and storage needs, and discover Moving Done Right.
Connect via:
LinkedIn