Delivering Wood and Lumber to Customers: Challenges and Solutions
Posted by High Energy Transport on 5 April 2023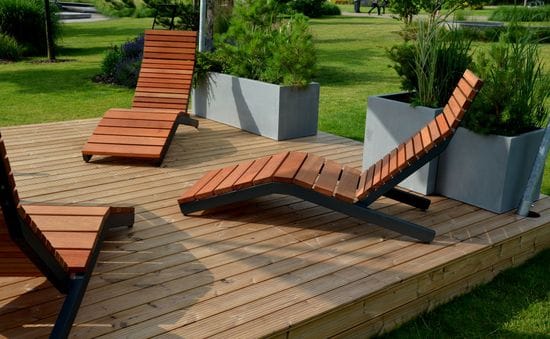 Summer is almost here, and that means homeowners wanting to build a new deck in their backyards. Hardware stores that offer delivery services face many unique challenges when it comes to transporting wood and lumber to their customers.
While offering this service can be a great way to boost sales and increase customer satisfaction, it requires careful planning and execution to ensure that the delivery process runs smoothly. In this blog, we will explore some of the challenges that hardware stores may encounter and offer solutions to overcome them.
Wooden Deck Market Size
The wooden deck industry in Canada is estimated at around $250-$300M for 2022, and is forecasted to grow at 2.8% through 2020-2027, according to the firm Market Research Future.
Challenge #1: Damage
One of the biggest challenges when delivering wood and lumber is ensuring that the products are not damaged during transportation. Lumber and wood are heavy and bulky items that require careful handling to prevent breakage or splitting. Even minor damage to the wood can compromise its structural integrity, either rendering it unsuitable for use in construction or unappealing to look at for the customer.
To mitigate this risk, hardware stores must ensure that the wood is properly secured and protected during transportation. This may involve using specialized equipment, such as straps or clamps, to keep the wood in place and prevent it from shifting during transit.
Hint: using a reliable transportation company like High Energy Transport Inc. is a great way to minimize damage risks.
Challenge #2: Narrow Streets
The streets in many cities are narrow with a constant rush of traffic; there may be cars parked on both sides of the street, or you may need to deliver through tight alleyways where typical delivery trucks don't quite fit.
If the trucks can't fit, you can't deliver, you have to find alternate methods of delivery, and the customer is now very upset. Do you invest in a fleet of smaller vehicles? Or do you try and rely on local couriers that have no real experience with wood or lumber?
Hint: High Energy Transport Inc. has a fleet of delivery trucks of different sizes to best accommodate your shipments, and has the expertise with large and heavy items like lumber and wood.
Challenge #3: Weather
Weather conditions can pose a significant challenge when delivering wood and lumber. Rain, snow, hail and extreme temperatures can all damage wood and compromise its quality or appearance. Bad weather also makes it difficult for delivery trucks to travel safely, further delaying the delivery process and upsetting customers.
Hint: The drivers at High Energy Transport Inc. all have many years of experience driving and delivering in all sorts of weather conditions, and can safely delivery your orders to your customers for you.
Challenge #4: Multiple Trips
As a hardware store, if you choose to deliver your customers' wood and lumber orders yourself, you have to make multiple trips between your store and your clients to fill all of their orders. That's a lot of trips back and forth; it takes more time and effort, decreases customer satisfaction and increases your overall delivery costs.
Hint: High Energy Transport Inc. has a centrally-located warehouse in the GTA and can not only pickup many orders at once, but we can actually manage your inventory for you and deliver the orders to your customers on your behalf. Save time, effort and costs while increasing customer satisfaction: it's a win-win for your business!
Delivering wood and lumber can be challenging
But choosing a reliable partner that can not only move your products but actually manage your supply chain for you, shouldn't be: High Energy Transport Inc. can help your business save time and money, and improve your operational efficiency as well.
We have a ton of experience handling non-conveyables such as gym equipment, bikes, outdoor furniture, mattresses, sheds and large screen TVs and delivering them to customers all over Toronto and many parts of Ontario.
We treat and value every single customer as if they were our very first client.
We are here and willing to help you and your business in any way we can; please rest assured that your shipments are in good hands with us. Please contact us for a quote.

Author:
High Energy Transport
About: At High Energy Transport Inc. we treat and value every single customer as if they were our very first client. With over 40 years of experience within the transportation industry you can rest assured that High Energy Transport Inc. will provide you with exceptional service. Always. Whether you are looking for final mile delivery services, white glove services, commercial moving and installation services, storage and warehousing or residential local and long distance moving, you have come to the right place. What separates us from others is how we communicate with our customers transparently and proactively to best serve you. We train and communicate with our team members with the same transparency. Let us handle your moving, delivery and storage needs, and discover Moving Done Right.
Connect via:
LinkedIn