Increase Your HVAC Profit with High Energy Transport Inc.
Posted by High Energy Transport on 1 June 2022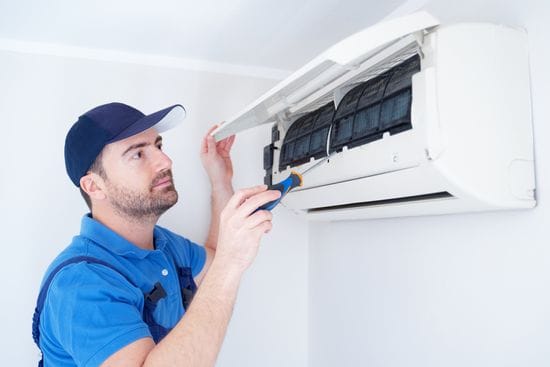 Summer's not officially here yet, but in Ontario and many parts of Canada we've already had our first heat wave of the season in May, with temperatures feeling like 34°C the week before Victoria Day weekend. Definitely time to crank up the AC!
Many of us have unfortunately discovered that the home Air Conditioning unit is on the fritz and is not delivering that cool relief we need to cope with the heat of the summer.
The Heating and Air Conditioning (HVAC) service market size in Canada is estimated at $12.9bn in 2022 according to IBISWorld, up 4.7% from the year before.
HVAC Supply Chain & Labour Challenges
The market size is great news if you provide HVAC installation and repair services to consumers and businesses, but as with all industry sectors, HVAC has also been hit with serious supply chain and labour issues:
Units are hard to come by and have to be ordered well ahead of time
Skilled tradespeople have been difficult to find, as many have retired, stayed home to help with the kids or stopped working altogether, and there are not enough young trades coming up to replace them
But even when you have the qualified staff and the HVAC units, getting them to your client in time can pose logistical problems for you and your technicians:
The units are big, bulky and heavy, and take up a lot of space in the service vehicles. This means unnecessary multiple trips to the warehouse to get the units, and that wastes time, money and effort. It's impacting your bottom line.
Your technicians' time is wasted driving around instead of installing and repairing units – again a negative impact on your sales and profit
The units are taking up space which could be used to store additional repair parts instead, allowing your service technicians to perform more repairs for more clients faster
The Solution: use High Energy Transport Inc. to drop ship the HVAC units directly to your customer's location
HET has the experienced staff with the expertise to handle these bulky and cumbersome items, and our centrally-located warehouse can easily accommodate your inventory as it transits to your customers.
Let us handle getting the HVAC units to your clients for you, and we're sure you'll see an improvement in your efficiency, profit and overall customer satisfaction as you focus on doing what you do best: servicing your clients.
High Energy Transport specializes in heavyweight and bulky oversized shipments that others can't easily deliver with our Final Mile Delivery services. We are perfectly suited to handle your non-conveyables and have done so reliably for many of our clients over the years.
Providing Exceptional Service to You and Your Customers
At High Energy Transport Inc., we treat and value every single customer as if they were our very first client.
We are here and willing to help you and your business in any way we can; please rest assured that your shipments are in good hands with us. Please contact us for a quote.
Contact Us for a Quote

Author:
High Energy Transport
About: At High Energy Transport Inc. we treat and value every single customer as if they were our very first client. With over 40 years of experience within the transportation industry you can rest assured that High Energy Transport Inc. will provide you with exceptional service. Always. Whether you are looking for final mile delivery services, storage and warehousing, white glove services, or commercial moving and installation services, you have come to the right place. What separates us from others is how we communicate with our customers transparently and proactively to best serve you. We train and communicate with our team members with the same transparency. Let us handle your delivery, storage and commercial moving needs; contact us today!
Connect via:
LinkedIn