Turn Up the Heat on Your Furnace Installation Business
Posted by High Energy Transport on 2 November 2022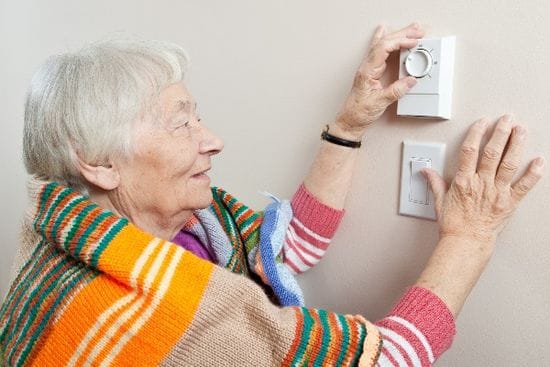 Heating season has hit Southern Ontario a few weeks ago, and many homeowners have discovered their old furnace is not so reliable anymore and may be giving uneven heat. Time to get that fixed before winter hits!
Snapshot: HVAC Contractors Market Sizing
The Heating and Air Conditioning (HVAC) Contractors market size in Canada is estimated at $14.7bn in 2022 according to IBISWorld, up 3.3% from the year before.
The challenge: running a profitable furnace business
Owning and operating a business that sells and installs furnaces has become more difficult in the past few years due to:
Availability of furnaces – worldwide supply chain issues
A significant increase in cost of materials – everything has gone up in price
Labour shortages – how do you find qualified people willing to work?
Many HVAC businesses have shrunk in sales and in size due to the factors mentioned above, and have had to cut costs as a result. Many are now a 1 or 2 man show driving around from customer to customer, trying to maintain or grow their business and keep customers happy with timely installs.
Time is Money
This old adage is nothing new to Furnace installation contractors, but many don't really consider the impact of constantly driving back and forth to their office to get the furnace for the next job.
It's actually quite simple:
The more time you spend driving to get the furnaces and deliver them, the less time you spend installing, and therefore the lower the amount of billing you can generate.
The better way: Have High Energy Transport Inc. deliver your furnaces for you
Let us do what we do best: we'll make sure all of your customers' furnaces are delivered on time at their home so you can focus on doing what you do best, which is servicing your clients.
You don't have to worry about delivering furnaces any more, or to run back and forth to your office to get the furnace for the next install. We're sure you'll see an improvement in your efficiency, profit and overall customer satisfaction as you focus on installing furnaces.
Don't wait: Call High Energy Transport Inc. today
Why? Our experienced staff can handle these bulky furnaces, and we can easily accommodate your inventory from our centrally-located warehouse as it transits to your job sites with our Final Mile Delivery services. We are perfectly suited to handle your non-conveyables and have done so reliably for many of our clients over the years.
We treat and value every single customer as if they were our very first client.
We are here and willing to help you and your business in any way we can; please rest assured that your shipments are in good hands with us. Please contact us for a quote.
Contact Us for a Quote

Author:
High Energy Transport
About: At High Energy Transport Inc. we treat and value every single customer as if they were our very first client. With over 40 years of experience within the transportation industry you can rest assured that High Energy Transport Inc. will provide you with exceptional service. Always. Whether you are looking for final mile delivery services, white glove services, commercial moving and installation services, storage and warehousing or residential local and long distance moving, you have come to the right place. What separates us from others is how we communicate with our customers transparently and proactively to best serve you. We train and communicate with our team members with the same transparency. Let us handle your moving, delivery and storage needs, and discover Moving Done Right.
Connect via:
LinkedIn