The Frosty Challenges of Shipping Snowblowers For Retailers and Distributors
Posted by High Energy Transport on 4 October 2023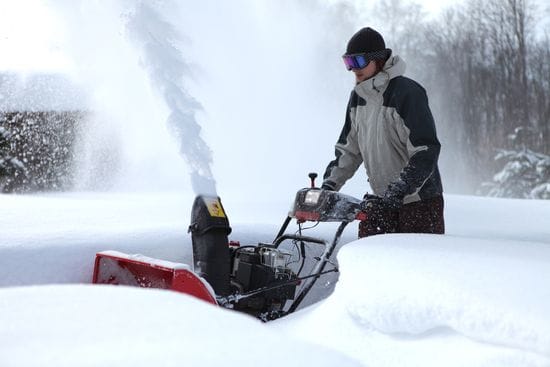 Fall is here with its vibrant colours, and with the temperatures dropping steadily, it's time to start preparing our gardens and our backyards for the winter. Yes, winter, that special season that defines us as Canadians, and that we both love and hate at the same time!
Winter brings snow of course, and with the temperature extremes we've been witnessing these past years, nobody can predict how much snow we'll have or when. But one thing is for sure: when the snow falls, we have to shovel! But why break your back – especially as we're aging – when a brand new snowblower can simplify our lives significantly.
One in 4 Canadian households has a snow blower
According to StatsCan, approximately 1 in 4 Canadian households has a snow blower, and that rises to over 50% in snowbound areas like Barrie and Sudbury just North of Toronto and in the Atlantic region. 88% of Canadians have opted for gas-powered models in 2021, but electric models have been gaining in popularity over the recent years.
The North American market for snowblowers is expected to reach USD$935M by 2027, a CAGR of 6.7% over 5 years, according to research firm Arizton.
Retailer & Distributor Challenges in Shipping Snow Blowers to Customers
Big and Bulky
Snow blowers are not your typical e-commerce product. Unlike small gadgets or clothing, they are large and bulky, which complicates the shipping process. These machines come in various sizes, from compact single-stage blowers to massive two-stage beasts designed to tackle the heaviest snowfalls. Retailers must find ways to safely transport these oversized products to customers without causing damage or incurring exorbitant shipping costs.
Pro Tip: High Energy Transport is specialized in heavy bulky items that need special handling. We're not afraid of snow, and we're not afraid of snowblowers either!
Snowblowers are heavyweights
Gas-powered snow blowers can be quite large and that means they're also very heavy, so retailers and distributors need to choose their shipping options carefully to avoid delays and damage in transit.
Pro Tip: Find a transportation partner like High Energy Transport that not only specializes in bulky and overweight shipments, but that also have a state-of-the-art facility to manage your inventory for you as it transits from your providers to your customers.
Snow Blower Inventory Management
Managing snow blower inventory is like skating in thin ice; retailers need to anticipate demand accurately. Ordering too few snow blowers risks losing potential sales, while overstocking ties up capital and storage space., and affects your profitability.
Pro Tip: Let a trustworthy transportation partner manage your inventory for you and deliver directly to your customer's location. Save your space for more inventory you can sell.
Don't Get Buried Under by the High Cost of Shipping Snow Blowers: Increase Your Profits High Energy Transport Inc.
Choosing a reliable logistics partner that has the experience in delivering big and bulky items will make a world of difference for your business. Whether it's table saws, gazebos or BBQs, High Energy Transport has the experience and the expertise to make it happen for you.
Retailers and distributors have trusted us with their customer deliveries for many years – contact us and let's see what we can do for you.
We treat and value every single customer as if they were our very first client.
We are here and willing to help you and your business in any way we can; please rest assured that your shipments are in good hands with us. Please contact us for a quote.

Author:
High Energy Transport
About: At High Energy Transport Inc. we treat and value every single customer as if they were our very first client. With over 40 years of experience within the transportation industry you can rest assured that High Energy Transport Inc. will provide you with exceptional service. Always. Whether you are looking for final mile delivery services, storage and warehousing, white glove services, or commercial moving and installation services, you have come to the right place. What separates us from others is how we communicate with our customers transparently and proactively to best serve you. We train and communicate with our team members with the same transparency. Let us handle your delivery, storage and commercial moving needs; contact us today!
Connect via:
LinkedIn